SAN FRANCISCO (KGO) -- Thank you for joining ABC7 and the Exploratorium in experiencing the amazing spectacle of a rare total solar eclipse! Scientists with the Exploratorium traveled to the remote island of Woleai, an atoll in Micronesia, allowing people across the world to watch this rare event via a live stream.
Click here
to learn about their journey.
In case you missed it, you can watch the eclipse in the video player above.
PHOTOS: Rare total solar eclipse in Micronesia
Few people were able see this amazing phenomenon with their own eyes, because the "path of totality" - the area on earth where you see the moon fully covering the sun - was only 100 miles wide. However, with the help of the Exploratorium's crew, the public was able to view the eclipse live from Micronesia. Here's a look at the moment when the
moon fully covered the sun
:
The Eclipse "totality" happened at 5:38 p.m. PST and lasted for about 5 minutes.
Programming Note: Because ABC7 brought you special coverage as it happened, for Tuesday only, "World News Tonight with David Muir" aired at 6:30 p.m.
VIDEO: Watch solar eclipse reach totality in 1 minute

The 2016 eclipse was visible for a short time at sunrise in Indonesia; then the path crossed the Pacific Ocean and made landfall at only a few atolls, including Woleai and Ifalik.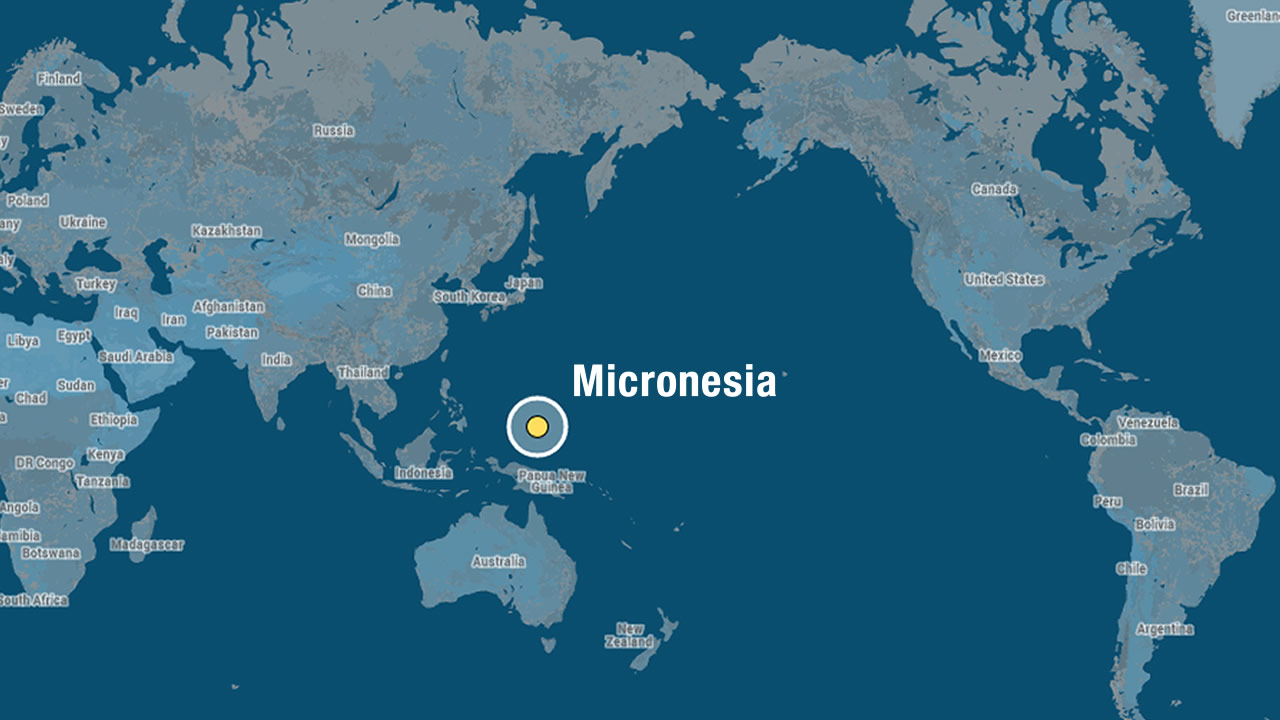 A Google Map locating the Federated States of Micronesia, a group thousands of small islands in the western Pacific Ocean (yellow dot).
What is a total solar eclipse?
Paul Doherty, a Sr. Scientist at The Exploratorium, explains that a total solar eclipse happens when the moon moves precisely to cover the entire bright surface of the sun. There is a totally black circle in the sky surrounded by the outer atmosphere of the sun that we can't see normally see. Listen in as Paul Doherty describes the science of it all:
RAW VIDEO: What is a total solar eclipse?
The next total solar eclipse will take place on August 21, 2017. It will be visible from Oregon down to South Carolina and will last longer than Tuesday's solar eclipse.
Click here for full coverage on solar eclipses.