Stanford student's push to make the 'scary path' safer pays off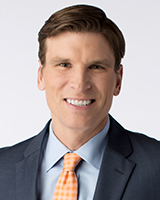 By
Matt Keller

STANFORD, Calif. (KGO) -- A Stanford student's long fight to make a popular shortcut safer is finally paying off.
It's known as the "scary path," and it's an unpaved and unlit dirt trail between fraternities near where Stanford swimmer Brock Turner was convicted of a sexual assault.
The university will begin paving and installing lights on the path Monday.
For two years Alexis Kallen made it her mission to make the path safer, going up against logistical and environmental issues and red tape from university officials.
"What makes the path scary is that it's unpaved, so it's basically weaving through a bunch of trees, and there's rocks, and it's very dark," Stanford student Alexis Kallen said.
The Stanford junior says her next project is to get more cameras installed around campus, and more free legal help for sexual assault victims.
Click here for stories on the Brock Turner case.