MIDTOWN, Manhattan -- Two women and a man are accusing singer Usher of failing to warn them he allegedly had herpes.
The attorney representing the group is filing a lawsuit on Monday that alleges the musician had sexual contact with each of them after 2012, but didn't tell them he had the STD, which is required by law.
On Monday, attorney Lisa Bloom held a news conference in Midtown with one of the accusers, Quantasia Sharpton.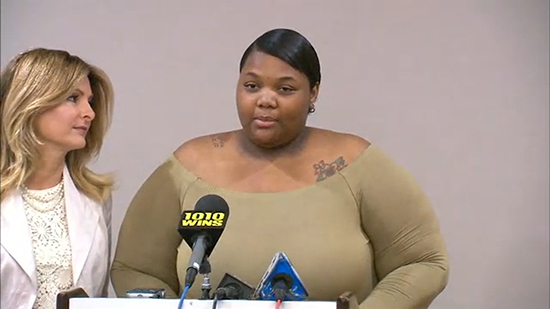 Sharpton said she had sexual contact with Usher at a hotel when she was 19 years old, and that he never warned her about the STD.
She said she never would have consented had she known, and said she never heard from the singer again. "I feel that my rights were violated," said Sharpton. "I'm speaking out today on behalf of myself and others, some of whom are positive and embarrassed to speak out publicly. I am doing this so he does not do this to anyone else."
The others will be named in the complaint as Jane Doe and John Doe and will remain private.
Bloom cited news reports that Usher was diagnosed with herpes in approximately 2009, and in 2012 settled a case with a woman who claimed he'd transmitted the disease to her, saying that Usher has not publicly denied the claims.