1 dead, 1 hospitalized after shooting and stabbing in Antioch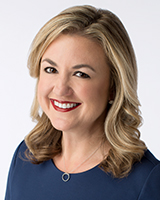 By
Amy Hollyfield

ANTIOCH, Calif. (KGO) -- A stabbing and a shooting in Antioch Wednesday morning left one man dead and another in the hospital.
It happened at 9:10 a.m. at Cavallo Road and East 18th Street.
Police say two men got into an altercation. The man who was shot was found in the intersection, waiting for help. Paramedics say he was shot five times and was alive when he arrived at the hospital.
Investigators say the man who was stabbed was found dead right at the front door of Romi's Liquor store.
They have not determined what caused the violence or who is to blame but say no arrests have been made.
As of 11:15 a.m. police were still at the scene and had East 18th blocked off with crime tape.
Several bystanders gathered around the crime scene, many of them grieving, crying out in emotion and outrage and supporting one another.