SAN FRANCISCO (KGO) -- A school poster meant to honor
Black History Month
has been taken down and a student transferred. It happened at Lowell High School in San Francisco. Students were outraged by what was on that poster and walked out of school and to city hall.
Lowell is a highly academic school known to accept students primarily based on test scores and grades. But many students at Lowell tell ABC7 News that stereotypes are very much alive.
"We stand against racism and racist behavior," said Principal Andrew Ishibashi.
Those were words of condemnation from Lowell's principal after a poster was created by a student of another minority group. It shows rappers including Snoop Dogg, a picture of President Barack Obama wearing a diamond stud earring, and the hashtag #gang. It was put up alongside other posters meant to acknowledge the accomplishments of African Americans.
"The stereotypes that follow us have been we're not smart as others races or we're lazy or we can't get stuff done and those stereotypes have followed us throughout our high school careers," said student Tsia Blacksher.
African American students make up only 2 percent of the entire student body at Lowell.
Most black students walked out of school on Tuesday and made their way to city hall in protest.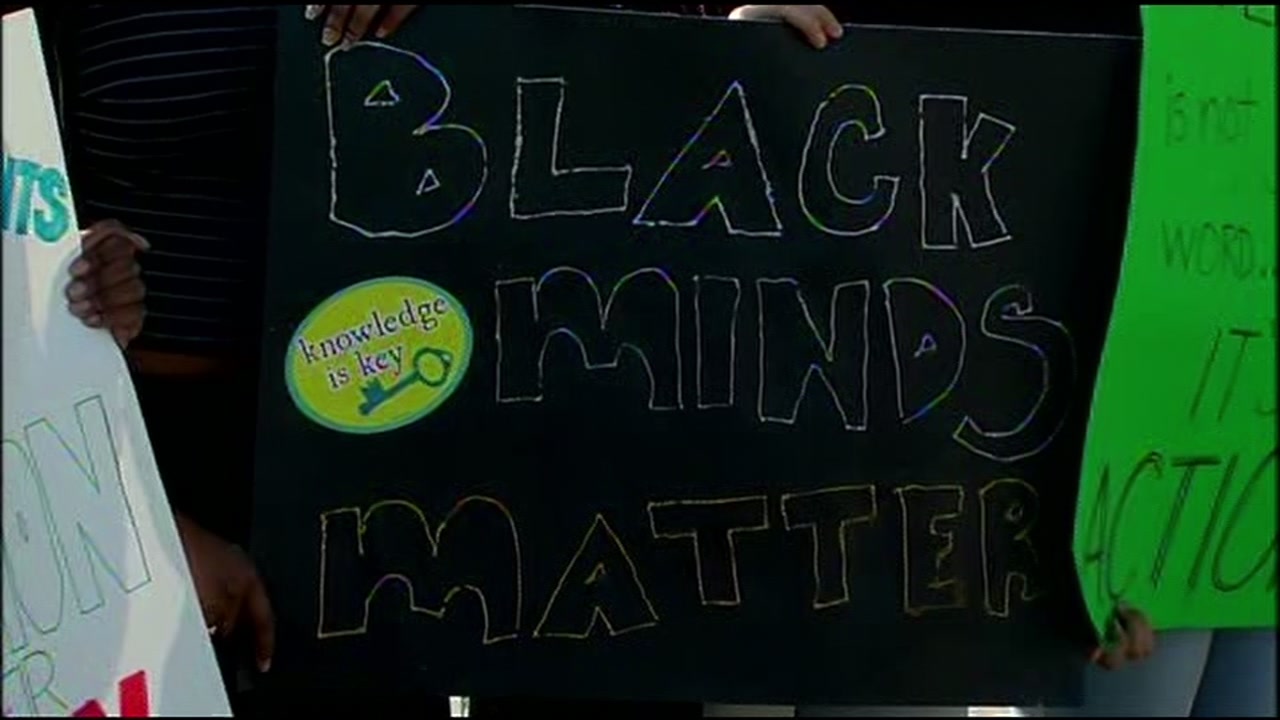 "A lot of alumni were very angry about it too and said, 'Hey this happened to me 20 years ago. We're here now and it's still happening,'" said student Chrislyn Earle. "So what are we going to do? We're here now and we're here to get justice."
One official told students, "I want to just congratulate you, I want to thank you for what you are doing."
Just about every high ranking school district official showed up promising to do more to change the culture at Lowell.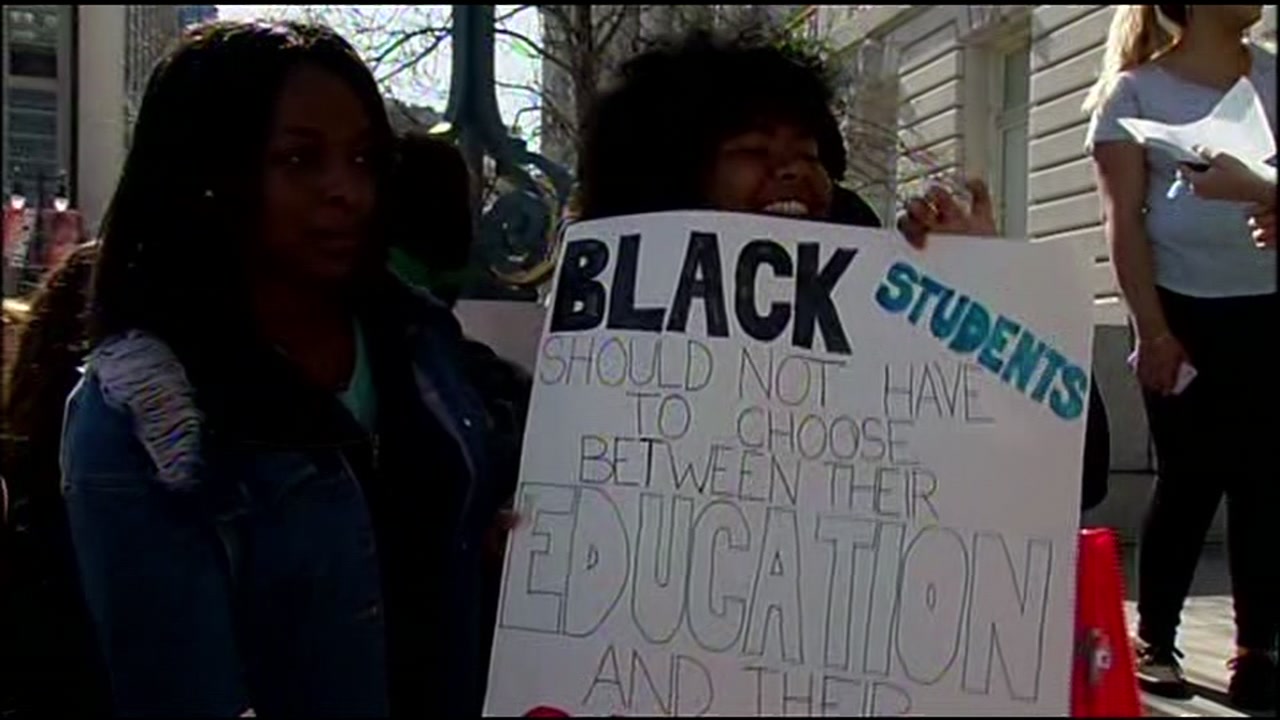 "We have to make sure when things like this happen we address it and bring people together to work on a solution," said school board Vice Presid ent Shamann Walton.
Student Charlotte Schwartz hopes those words will stick, "Being someone who believes that they can do more, I also believe that they're taking a step at all, which is more than most schools would do for this, is enough."
The students vowed to take their concerns to members of the school board.