Brother of homeless woman from ABC7 story makes contact with sister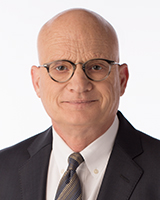 By
Wayne Freedman

SAN FRANCISCO (KGO) -- The family of a homeless woman who was last seen in San Francisco was trying to find her Corry Cannon, after seeing an ABC7 News story by reporter Wayne Freedman in 2016.
ABC7 News reporter Cornell Barnard spoke to the brother of the missing woman and he said he received a Facebook message from her two months ago -- saying she was fine.
At the time of the original story, Corry was about to move into a place of her own thanks to the San Francisco Navigation Center. She had told Freedman that she'd been living on the streets for 22 straight years since age 6, and this opportunity would be the first time she'd have a place to call home.
If you have further information, please contact Wayne and share this to help reunite Corry with her family.
Click here for a look at Wayne's original story about Corry.