Emeryville unveils new vertical playground, second of its kind in US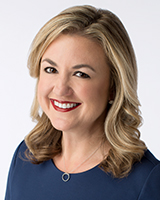 By
Amy Hollyfield

EMERYVILLE, Calif. (KGO) -- Emeryville has just opened a new playground - a brand new concept specifically designed for urban environments. It's a vertical playground.
The Emeryville Center of Community Life held a ribbon cutting Tuesday morning to unveil the next several-story structure.
The Emeryville School District bought the structure from a company in The Netherlands. It's only the second one in the U.S. The other one is in Boston.
"I think all cities with urban playgrounds should be looking into a play structure like this. It makes sense," Said Dr. John Rubio, the district's superintendent.
The kids seem to like it.
"I love this new play structure! It's pretty fun and pretty scary at the same time, but mostly fun. I am excited they found something different," said Raeann Al Dhaheri, a local fourth grader.
The kids may be having fun, but critics have concerns, especially how the children are unreachable so high up or who would go up to to get a child who doesn't want to come out.