VIDEO: Santa Rosa Kaiser evacuates as fire rages nearby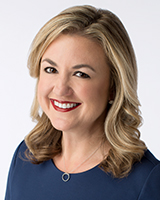 By
Amy Hollyfield

Tuesday, October 10, 2017
SANTA ROSA, Calif. (KGO) -- It was a tense morning on Monday as the fast-moving wildfire forced Kaiser Permanente Santa Rosa to evacuate.
ABC7's Amy Hollyfield was live as a patient was wheeled out by nurses wearing masks while flames were visible behind them.
FULL LIST: North Bay fires prompt evacuations, road closures
In a statement, officials said the evacuation of approximately 130 patients from their medical center was successfully completed by 6 a.m. The majority of patients were taken to Kaiser in San Rafael.
Click here to read their full statement.
Click here for full coverage on the North Bay fires.
PHOTOS: Fires rage out of control in North Bay