Lady Gaga to sing national anthem at Super Bowl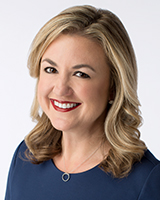 By
Amy Hollyfield

Tuesday, February 2, 2016
NEW YORK (KGO) -- Lady Gaga is set to sing the national anthem at the Super Bowl on Sunday.
The NFL told The Associated Press on Tuesday that Gaga will sing "The Star-Spangled Banner" at Levi's Stadium in Santa Clara, California, where the Carolina Panthers will take on the Denver Broncos.
PHOTOS: Super Bowl city takes over downtown San Francisco
Academy Award winning actress Marlee Matlin will perform in American Sign Language during the national anthem.
Super Bowl 50 will air on CBS, and halftime show performers include Coldplay and Beyonce.
Gaga's upcoming performance during the Super Bowl is another notch on her belt: She won a Golden Globe for her role in "American Horror Story: Hotel" last month and she's nominated for best original song at the next month's Academy Awards with "Til It Happens to You" from "The Hunting Ground."
Click here for full coverage of Super Bowl 50