Package theft caught on surveillance video in San Jose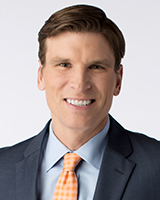 By
Matt Keller

Friday, December 26, 2014
SAN JOSE (KGO) -- A thief was caught on surveillance video stealing a package in San Jose's Evergreen neighborhood home.
A postal worker dropped off the package around 9 a.m. on December 23 and about a half hour later a white car pulled up and a man walked up the lawn with a piece of paper in his hand. He grabbed the package from the porch and got in the back of the car and took off. Inside that package was a Christmas gift for the homeowner's daughter.
"She was really looking for it and it's a big, emotional value. I think that's why I wanted to reach the people and basically send this message -- don't steal other people's packages. Don't steal other people's joy," said Vineet Rashingkar, homeowner.
Rashingkar plans on taking the surveillance video to the San Jose Police Department today. He also plans on filing a complaint with the postal service because he said the video shows the carrier tossing the package on the porch.
The San Jose Police Department says you should always report a crime like this. It can also help you if you need to file an insurance claim.