Teens tackling society's biggest problem get big reward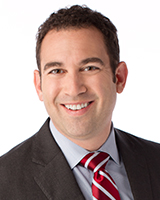 By
Jonathan Bloom

SAN FRANCISCO (KGO) -- Some young people making a big difference in the world by tackling some of society's biggest problems are in San Francisco to receive a big reward for their hard work and efforts.
Watch the full story of the amazing accomplishments of these young folks in the video player above. ABC7 News reporter Jonathan Bloom reports.
ABC7 Star Scholars is a scholarship and television opportunity recognizing the Bay Area's top high school academic achievers. ABC7 Star Scholars will award $1,000 scholarships to seven local graduating high school seniors who are college-bound. To learn more, click here.