USGS investigates 6.0 quake that rocked the North Bay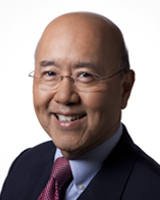 By
David Louie

ABC7 reporter David Louie spoke with USGS seismologist Tom Brocher early Sunday about the morning's 6.0 South Napa earthquake.
Brocher said the USGS is looking closely at the West Napa Fault as the possible cause of the quake, the largest to hit the Bay Area since the Loma Prieta quake.
Brocher said he anticipates aftershocks as large as magnitude 5.0 in the next few days.