CARMEL, Calif. (KGO) -- Over 400 people gathered outside the Carmel Mission Basilica to watch the historic canonization of Father Junipero Serra on a big screen TV on Wednesday.
Pope Francis canonized Serra during a mass outside the Basilica of the National Shrine of the Immaculate Conception in Washington, the first canonization on U.S. soil.
LIVE UPDATES: Pope Francis in the U.S.
The pope announced in January that Serra, a Franciscan friar from Spain revered by Roman Catholics for his missionary work, would become a saint. Francis fast-tracked his canonization by eliminating the need to show proof of two miracles. Serra established nine of California's 21 missions and was beatified in 1988.
But Wednesday's canonization is not without controversy. Serra
has been criticized
for using coercive force and corporal punishment on Native Americans.
VIDEO: Support for canonization of Junipero Serra divided among Native Americans
A group of Native Americans remains opposed to the canonization. They prayed at the mission's cemetery and to express disappointment that the pope ignored a request to listen to them. "Supposedly as a man of God that he doesn't care what thousands of California Indians are saying, even to come and meet with us," Esselen Nation Tribal Chairwoman Louise Miranda Ramirez said.
The diocese of Monterey's vicar general said sainthood does not mean a person was perfect. "While those abuses may have been a part of the mission system, we can't attribute them specifically to Father Serra," Diocese of Monterey Rev. Peter Crivello said.
A San Jose parishioner who traveled to Carmel had other thoughts. "I think for today we just need to celebrate the canonization and leave that part of the history in the past," San Jose resident Steven Lipari said.
The remains of Serra are entombed below the altar at Carmel Mission. Many sought a blessing from a relic containing bone fragments from his body.
While some parishioners would have liked Francis to perform the canonization in Carmel, no one expressed disappointment. "I think for me no, maybe for some people yes because I think that spirit is everywhere," Carmel resident Maria Gurney said.
While the canonization of Serra is now official, what remains unknown is whether Serra will be named a patron saint of some aspect of life or perhaps of some occupation.
Some people have suggested he may become the patron saint of missions.
The Carmel Mission draws about 125,000 people a year. But that number could double following Serra's canonization. "It's bigger than what the city appreciates at this point," Carmel resident Mike Morales said. "Many Catholics want to make a pilgrimage to where saints are buried. Serra is buried at the altar here. I think we'll see an increase in tourism."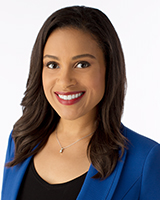 ABC7 News Anchor
Ama Daetz
is in Washington D.C. for the pope's
canonization of Father Junipero Serra
from California. Watch Ama's live coverage starting and join her as ABC7 News follows
Pope Francis on this historic trip
. Get her latest updates from
Twitter
and
Facebook
.
Click here for full coverage on Pope Francis' historic visit to the U.S.
Tap for coverage on iOS
.
The Associated Press contributed to this report.