SAN JOSE, Calif. (KGO) -- A big speech needs a big screen, so two of them have been set-up at Presentation High School in San Jose for Pope Francis' historic speech to Congress.
More than 200 students are signed up to be watch the event starting at 6:30 a.m. on Thursday.
LIVE UPDATES: Pope Francis in the U.S.
As for the Pontiff's address, lawmakers have been told from Senate leadership that no handshakes or conversations from the aisle are allowed when the Pope comes in the congressional chamber.
They are also limited to just one standing ovation.
PHOTOS: ABC7 News covers Pope Francis' historic U.S. visit
Supreme Court justices, cabinet officials, diplomats and their guests will be joining the lawmakers.
And tens of thousands of people will be also be watching from the West Lawn of the Capitol and of course, around the world.
After his speech, the Pope will head to New York.
Back at Presentation High, there's a little fun to be had as well.
They'll be playing Pope bingo and, of course, they are teenagers, so there is a cardboard cut-out of the Pope for Pope selfies.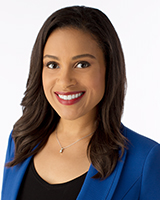 ABC7 News Anchor
Ama Daetz
is in Washington D.C. for the pope's
canonization of Father Junipero Serra
from California. Watch Ama's live coverage starting and join her as ABC7 News follows
Pope Francis on this historic trip
. Get her latest updates from
Twitter
and
Facebook
.
Click here for full coverage on Pope Francis' historic visit to the U.S.
Tap for coverage on iOS
.