CAMPBELL, Calif. (KGO) -- A group of South Bay Catholics called the Serrans watched the pope perform a historic canonization ceremony for Father Junipero Serra at a movie theater on Wednesday.
READ MORE: Pope Francis in U.S. for historic visit
Many California Catholics would have preferred to have seen the pope perform the canonization ceremony in Carmel where Serra is buried, so some were disappointed. "A little, it would have been nice for him to be in Carmel," Diana Seixas said.
Instead, a small group of followers did the next best thing and watched it on the big screen thanks to the owner of CineLux Plaza Theatre. "I think the excitement that surrounds the pope's visit is something we wanted to be part of and use our facilities for that purpose," CineLux Plaza Theatre spokesperson Paul Gunsky said.
"San Diego, San Francisco, Santa Clara all has its roots with this missionary," Diocese of San Jose Father Joe Kim said.
VIDEO: Pope Francis scheduled to bestow sainthood on Father Junipero Serra
The entire ceremony was shown on the global Catholic network and while it wasn't what you would call a blockbuster, Seixas who is a devout follower of Serra says it was almost like being there. "We've been praying for a long time for this, but we certainly didn't expect it right now," she said.
She and others belong to the Serra Club, calling themselves the Serrans. Like Serra, their mission is to spread the gospel and encourage men into priesthood. "Our work is just beginning and we want to grow the church. We're short on priests and we need more," Seixas said.
She believes the pope's visit could encourage some to join the church.
VIDEO: Support for canonization of Junipero Serra divided among Native Americans
LIVE UPDATES: Pope Francis in the U.S.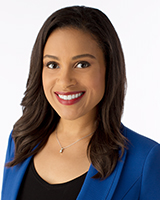 ABC7 News Anchor
Ama Daetz
is in Washington D.C. for the pope's
canonization of Father Junipero Serra
from California. Watch Ama's live coverage starting and join her as ABC7 News follows
Pope Francis on this historic trip
. Get her latest updates from
Twitter
and
Facebook
.
Click here for full coverage on Pope Francis' historic visit to the U.S.
Tap for coverage on iOS
.