SAN FRANCISCO (KGO) -- Pope Francis is making a historic trip to the U.S., where he will visit Washington D.C., New York, and Philadelphia. It's a visit that comes on the heels of a whirlwind tour of Cuba.
The ABC7 News team is in Washington D.C. and all over the Bay Area documenting the Pope's visit and the canonization father Junipero Serra.
READ MORE: Pope Francis in U.S. for historic visit
LIVE UPDATES: Pope Francis in the U.S.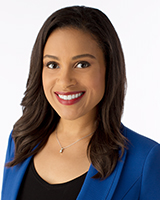 ABC7 News Anchor Ama Daetz is in Washington D.C. for the pope's canonization of Father Junipero Serra from California. Watch Ama's live coverage starting and join her as ABC7 News follows Pope Francis on this historic trip. Get her latest updates from Twitter and Facebook.
Click here for full coverage on Pope Francis' historic visit to the U.S.