CLEARLAKE OAKS, Calif. (KGO) -- The Pawnee Fire has burned more than 14,500 acres so far near Clearlake Oaks and is currently 73 percent contained.
Fifty structures are still being threatened.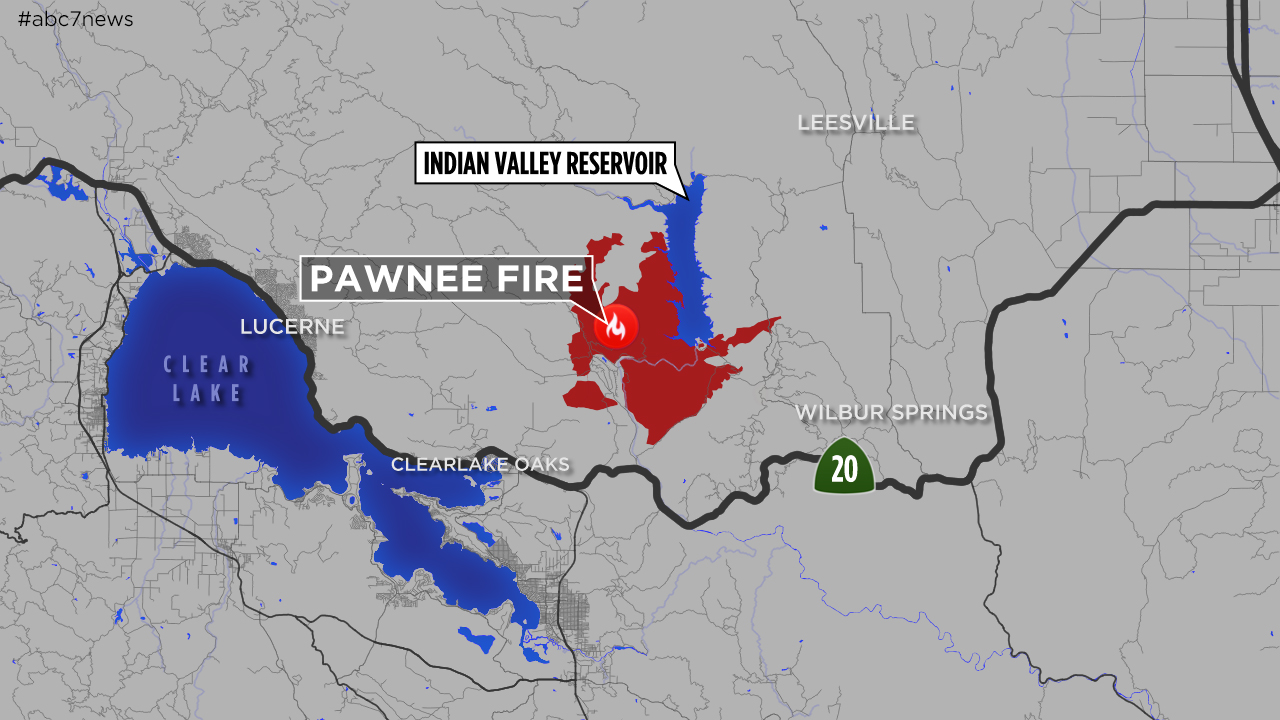 The Lake County Sheriff's Office has ordered a mandatory evacuation for Double Eagle Ranch near Clearlake Oaks, Calif.,
due to a flare-up
in the Pawnee Fire.
The map can also be viewed
here
.
Click here for more stories and videos related to the Pawnee Fire.PHOTOS: Pawnee Fire rages through Lake County