WALNUT CREEK, Calif. (KGO) -- The fires that have been burning for weeks in Northern California have created poor air quality for much of the Bay Area. But while the sea breeze has cleared out much of near the coastline, those inland areas continue to deal with considerable haze.
RELATED: Air Quality Alert issued for Bay Area
The Bay Area Air Quality Management District has issued an
Air Quality Alert through Tuesday
this week.
It's a bit hard to see, the nearly 4,000-foot Mt. Diablo that usually looms over central Contra Costa County. But recently, it's been more like a hazy shadow, if you can see it all.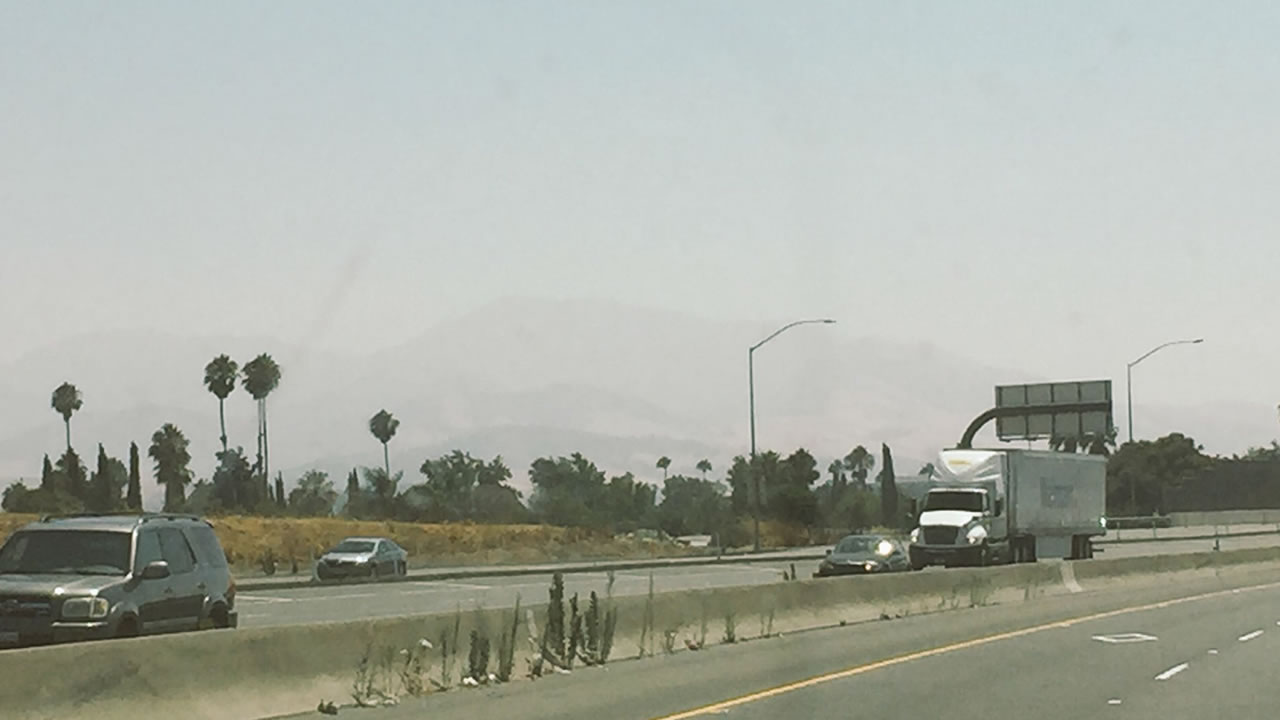 A hazy Mt. Diablo is pictured on Monday, August 20, 2018 from Walnut Creek, Calif.
"We have a Smoke Advisory for today and tomorrow," said Mark Ross, a Martinez city councilman who also serves as a director for the Bay Area Air Quality Management District.
RELATED: Smoke from California wildfires reaches New York City
The ongoing Mendocino Complex Fires are only part of the problem. According to air quality officials, much of this smoke is coming from other fires as far away as Oregon and British Columbia.
"We're also getting our usual summertime smog," explained Ross, "the old traditional summertime smog, mixed in with that so we're getting a two-course meal of smog and particulate matter. And Gov. Brown has said this is our new normal, and unfortunately he may be right."
RELATED: Mendocino Complex Fires creating poor air quality in Bay Area
At Walnut Creek's Heather Farm, parents made the best of a little smog-clearing wind to get their kids outside, at least for a little while.
"It looked like it was nice and clear out here today. Just wanted to come down, get some fresh air and enjoy the park," said Zach Beatty.
RELATED: How wildfire smoke can impact your health
"It seems nice right now. I don't really smell smoke. If it were this time last week, we probably wouldn't be out here," said Sierra Ingalls of Martinez.
That's not to say parents aren't poised to bring the fun back inside when the air turns brown.
"Yeah, usually if you look in the sky and see that it's pretty smoky, you think this might be a day for some Netflix or something like that," said Donavan Childs.
RELATED: Bay Area AccuWeather ForecastGet the latest on wildfires across California here.RELATED WILDFIRE STORIES & VIDEOS: